A PROVEN STEP-BY-STEP BLUEPRINT ON EXACTLY HOW TO GROW YOUR EMAIL LIST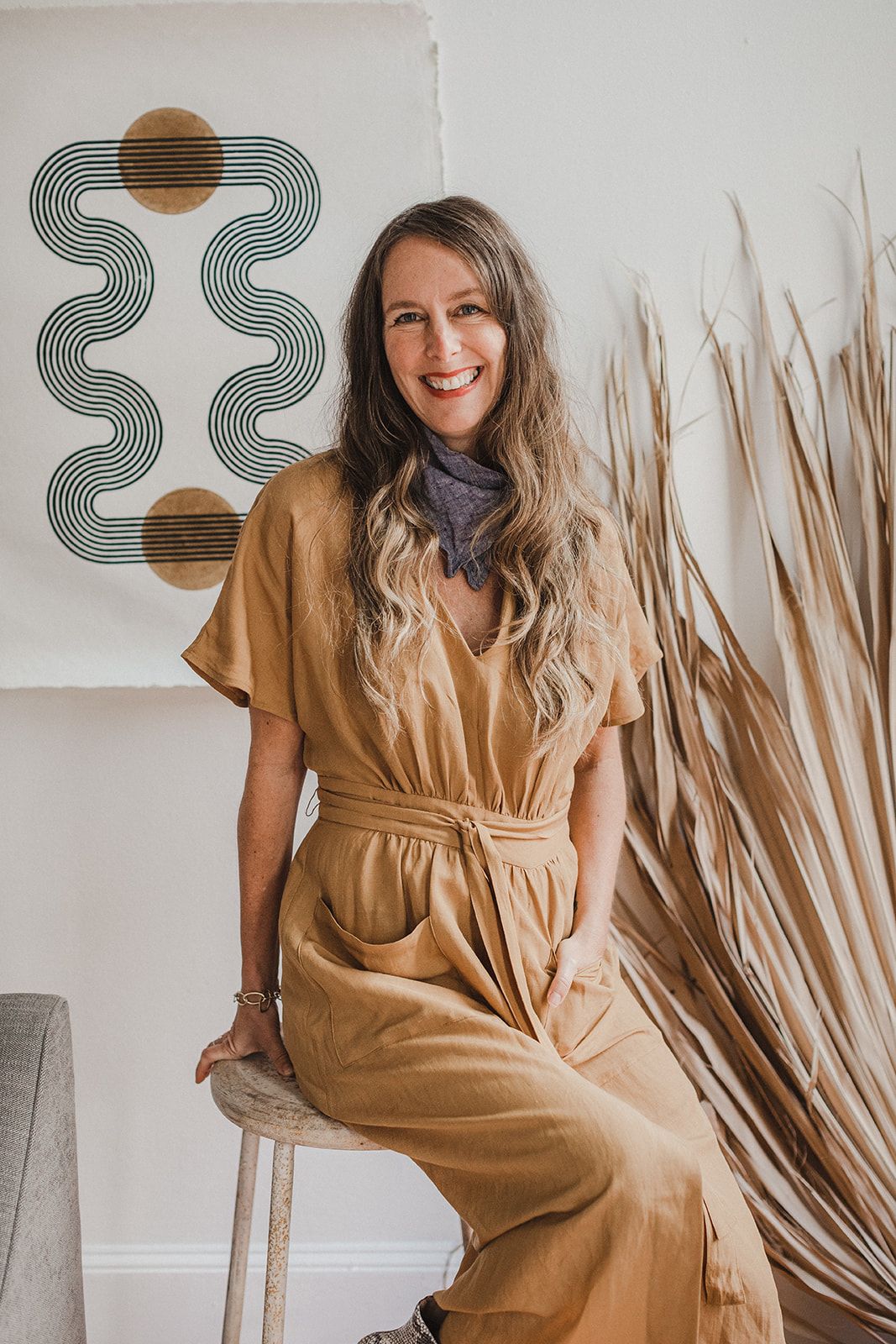 LET ME GUESS...
You're a multi-passionate solopreneur who wants to grow your business online.
You're bright, talented and ambitious, and you're wearing ALL the hats in your biz.
You know that in order to grow your business you need to grow your email list and you've been thinking about it for months... maybe even years!
But it feels overwhelming and you're not sure where to start.
Despite the evidence that growing your list should be your top priority, you've delayed taking action until you feel you're ready to be consistent.
It feels like a big commitment, so instead you do the easy thing and post on Instagram hoping the algorithm will favor you this time.
If you're relying solely on Instagram to grow your business, you're making a big mistake.
LET'S TALK INSTAGRAM
I hear it from folks across the gram, sometimes IG is down right frustrating.
It took me three years to gain 1,000 followers. Then I got super intentional and gained 1-2k followers a month, consistently for a couple of years! My following grew, and so did my income.
I
thought I had it all figured out. The world was mine to conquer! But then in 2018, the famous algorithm shifted and growth dramatically slowed.
Luckily, I knew a secret that many smart folks seem to be missing.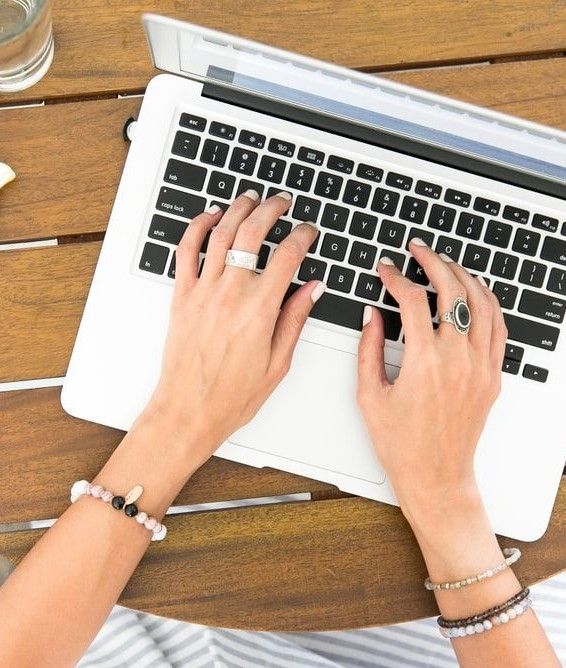 IMAGINE THIS...
You spend hours each day curating beautiful photos, writing the perfect captions, doing giveaways and engaging.
You're starting to grow your audience. Business is increasing. Your client base is growing.
OMG you're making more money than ever before!


Then, BAM.
All of the sudden, your followers aren't seeing your posts anymore. Your income drops and all that hard work feels like it's been wasted.
If you're not converting your fans to your email list, you're taking a huge risk to your biz.
There is so much to do...
You are just one person...
You'd rather spend your time creating products or helping your clients...
You'd love to outsource this, but you are the CEO of your biz and know it's something you need to understand...
You know you need to gain visibility and CONVERT those followers to your email list.
ENTER...
LIST FROM SCRATCH
A proven step-by-step blueprint on exactly how to grow your email list.
This course is designed to guide you through the list building process with ease, providing a direct and proven path to success.


It's dynamic and experiential, to help keep you engaged and motivated throughout the list building process.
I know it's possible because I've done it. You can do it too.
The course consists of a welcome module to prepare you for what's ahead, four core modules, and a final wrap up section to close out the experience.
To kick things off, I guide you through a few steps to help you settle in and prepare for what's ahead, including an online journal to take a snapshot in time, so we can reflect back at the end of the course and celebrate just how far you've come!
In our first module we look at the psychology behind email list building, why we do it, and how you can align your mindset to succeed. I'm going to help you get super clear on your unique list building blueprint and how you plan to show up for your clients and customers.
Here we dive into marketing strategy 101, the customer journey, where email fits into the bigger picture, and how you can develop a strategy that works for YOU. That's right - I'm going to guide you through a simple process to develop your very own list building strategy.
This is where we get PRACTICAL! First, I'm going to give you all the inside info to help you choose your email marketing platform, then we're going to work through my signature process to build your List From Scratch!
Finally, we explore ways to leverage your audience and get in front of other people's audiences. We also look at tracking your performance and pivoting your strategy when you need to, so it's ALWAYS working for you.
Here I've collated all of the tools, tips and resources I wish I had access to at the start of my own list building journey!
Glossary: List building lingo
Biz toolkit: Platforms you'll love
Tech toolkit: How-to guides
Templates: My faves for opt-ins
Swipe files: Copy done for you!
And, as if this course couldn't get any juicier, I've throw in some amazing bonuses:
Masterclass: Flash Sale Cash Infusion (Learn how to bring a cash-infusion into your biz quickly with a flash sale!)


Mini course: Everywhere AF (A beginner's guide to Facebook Ads with the Ads Queen, Jennifer Spivak)

Masterclass: Get Featured (The inside scoop on how to get yourself out there and be seen on different platforms)
Once you've made it to the end of the List From Scratch experience, it's time to celebrate! We'll look back at your hopes, dreams and goals and celebrate your wins.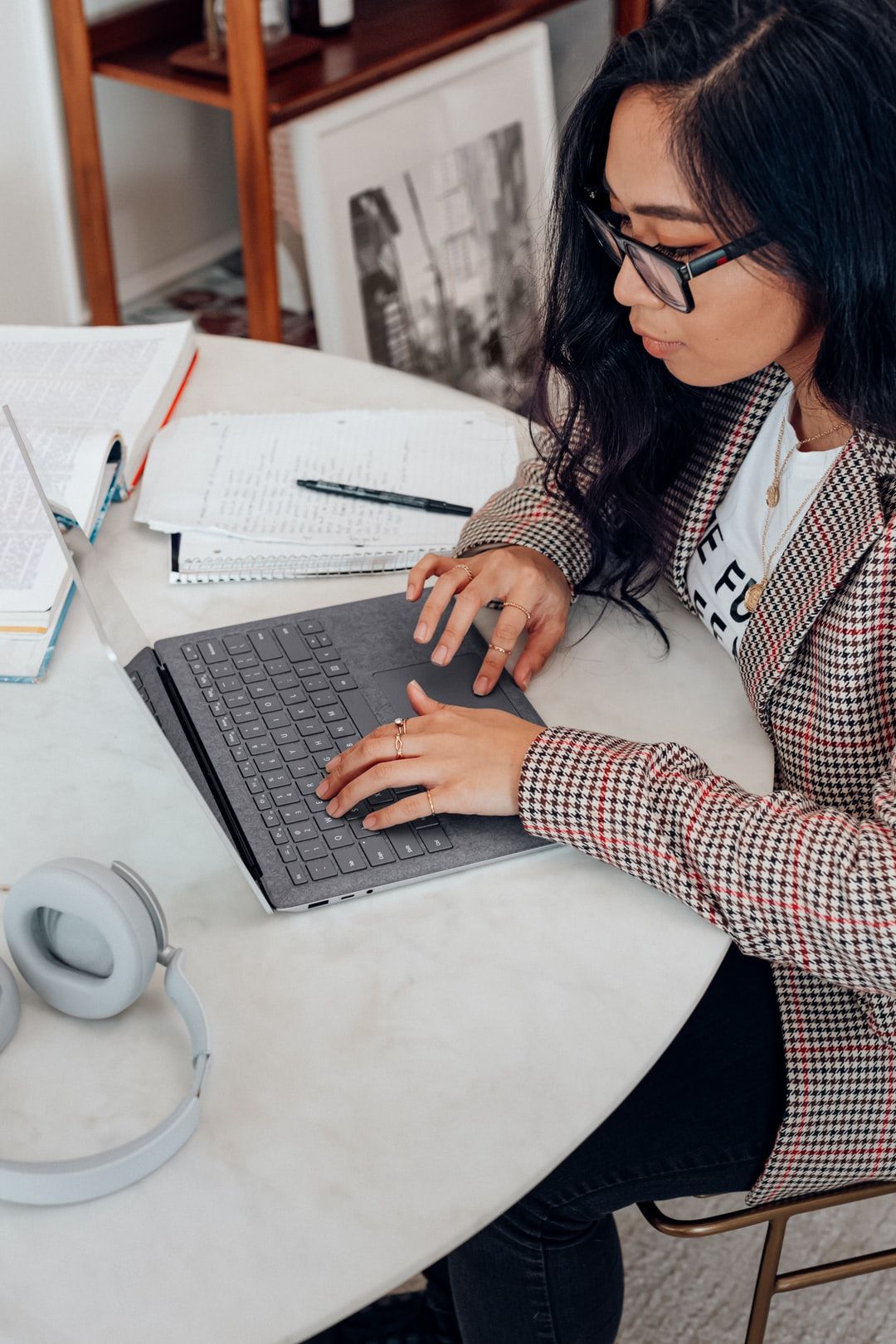 IN EACH MODULE, I GUIDE YOU WITH...
A welcome video to give you a quick pep talk

An interactive content module to learn all the tricks of the trade and keep you engaged

A challenge to help you start implementing the key steps in the program

A checklist to make sure you've completed everything before you move onto the next module!
YOU ALSO GET...
A printable List From Scratch playbook, for those of you who love to jot down notes in physical form

A guided audio to help you channel your ideal client and nail who they are once and for all

Access to our amazing List From Scratch community; a safe place where no question is silly, no request for support is unanswered, and nobody is left behind

Bonus Gifts! Biz Model Blitz, Pitch Yourself, Everywhere AF, plus more to come.
Where do I sign up?
A proven step-by-step blueprint on exactly how to grow your email list.
HI, I'M DESHA
I'm a multi-passionate entrepreneur who LOVES travel, decor and talking everything biz.
I've written a couple of books, led lux retreats around the world, worked with hundreds of women, and cracked the code on making that elusive six figure business doing work I love.


You should know there's nothing I fear more than a 9-5 lifestyle, so you better believe that I'm ready and willing to do what it takes to maintain the FREEDOM of working virtually, from any corner of the earth!!
And let me tell you a little secret... my email list isn't huge (it's under 10k), but boy is it MIGHTY. So please hear me when I tell you that you don't need a giant list to be successful.
My mission is simple: To help you earn money doing the work you LOVE, by growing and nurturing your email list as a devotional practice.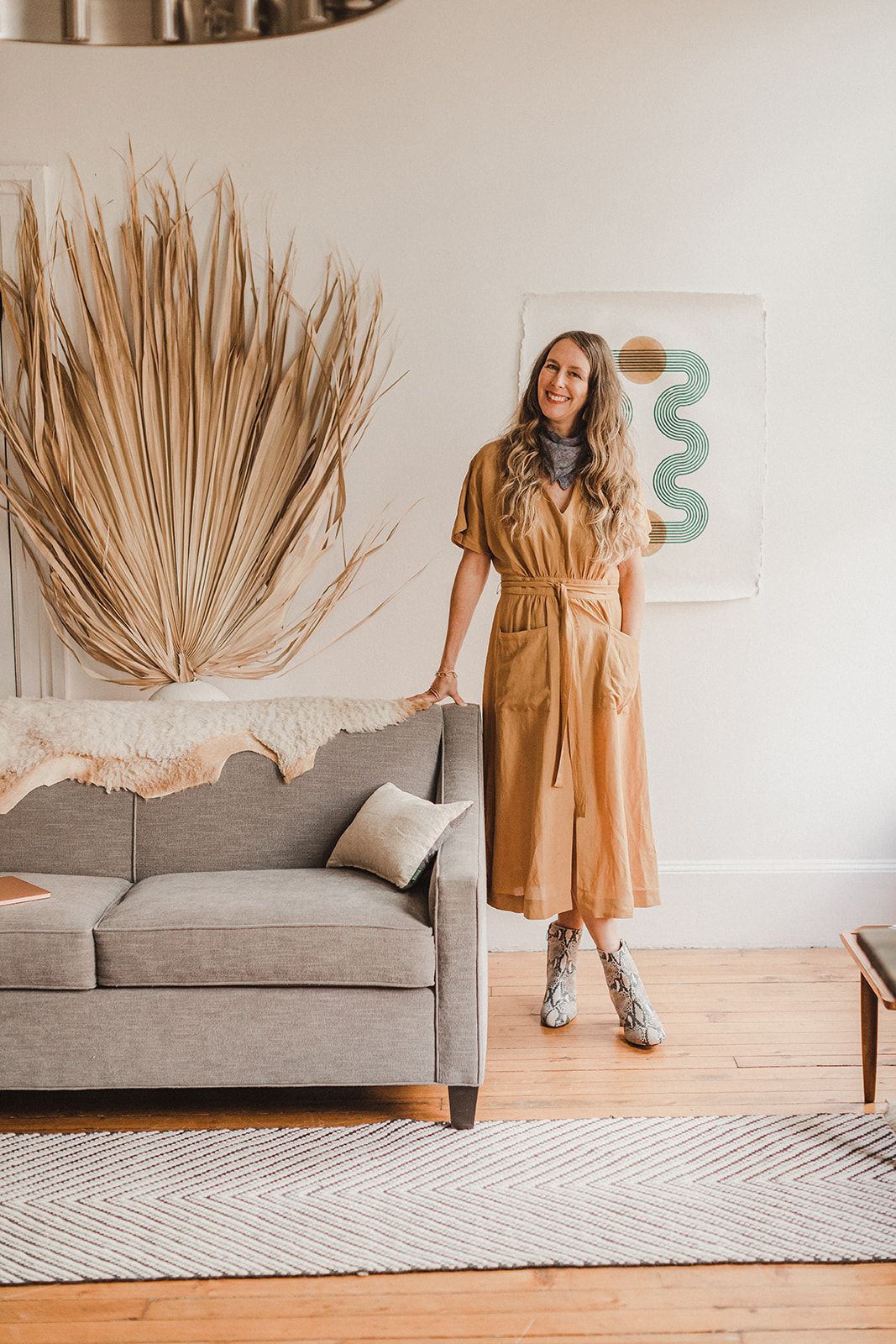 Heart-led
This course is a passion project for me. It truly comes from the heart and is designed to take you on a journey.
Experiential
It's a beautiful blend of video, audio, interactive content modules, activities to implement, and journaling.
Easy to follow
My intention is to take something that might feel overwhelming and break it down into easy steps that you can follow.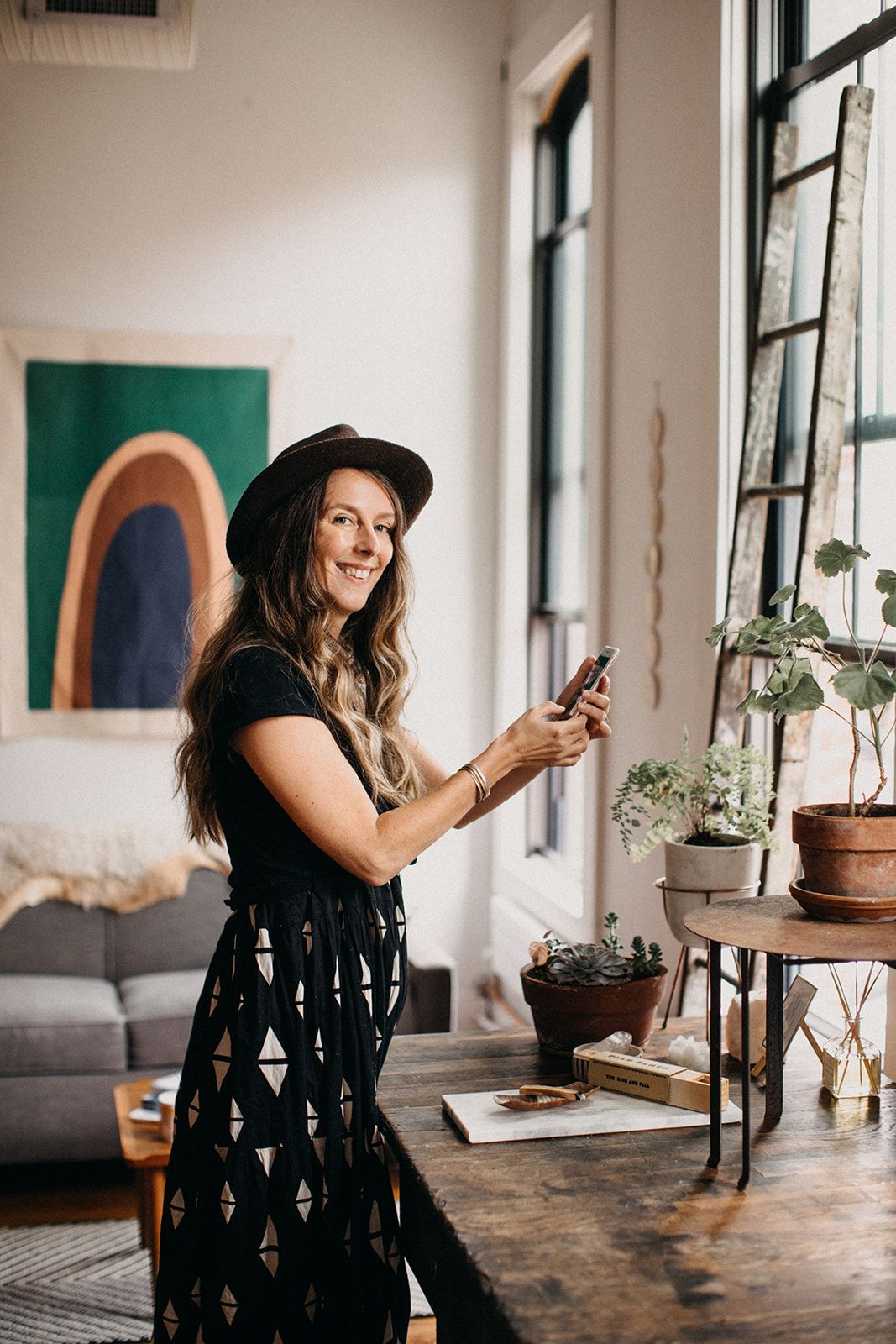 MY PROMISE TO YOU
You might be thinking 'Desha, this whole list building business doesn't sound very fun...'
And look, it's not all rainbows and unicorns... UNITL you see your list grow. Then it gets REAL FUN
.


I want you to experience that! I want you to feel the joy and excitement that comes with growing your list and seeing real, tangible outcomes.
So if you take this course with me, I promise to:
Teach you everything I know about list building

Share all the tips and ticks that worked for me

Warn you about what hasn't worked so well

Simplify what could be a complicated process

Give you step-by-step guidance in bite size chunks

Help you take action at each and every stage
Desha is motivating, kickass, no nonsense get 'er done attitude while being full of heart and soul.
She has the knowledge to help you grow your email list and all the behind the scenes TECH SECRETS that were mysterious to me before!
My list grew by leaps and bounds. In fact, I EXCEEDED MY GOAL! By the end of class she felt like my SECRET WEAPON and BIZ BESTIE!
Mati Rose, Artist / Author / Retreat Leader
Quadrupled my list!
I knew a fair amount about list building before joining Desha, but I needed STRATEGY, DEADLINES and a swift KICK IN THE BUTT!
I got it!
I've already QUADRUPLED MY EMAIL LIST.
Lisa DiAntonio, Green Park Studios
LET'S TALK INVESTMENT
It's a well-known fact that your email list is your number one marketing tool. If you're not growing your email list, you're basically throwing money away.

It would cost you valuable time and thousands of dollars to try to do this on your own, so let me save you some time and mula.

Let's do this together!
4 x core modules
The keys to the List From Scratch experience: Mindset, Strategy, Creation + Growth.
List From Scratch playbook
A printable playbook, for those of you who love to jot down notes in physical form.
List-builder's toolkit
All of the tools, tips and resources I wish I had access to at the start of my own list building journey.
Channel Your Ideal client
A guided audio to help you channel your ideal client and nail who they are once and for all.
Free gifts
Free access to a series of mini courses... amazing gifts to support you even further in your biz.
Access to the community
A safe place for us to learn, play, laugh, grow and celebrate our wins together.
JOIN TODAY
Grab all the amazing value and bonuses right now, and start building your list TODAY!
$397
Empty space, drag to resize
I'm in!
A proven step-by-step blueprint on exactly how to grow your email list.
THIS COURSE IS RIGHT FOR YOU IF YOU'RE...
Early on in your list building journey

Ready to dedicate time and energy to this course

Ready to grow and nurture your list as a devotional practice

Willing to learn new tech and apply new ways of working

In it for the long haul, knowing there's no overnight solution

Ready to DO THE WORK and create the list of your dreams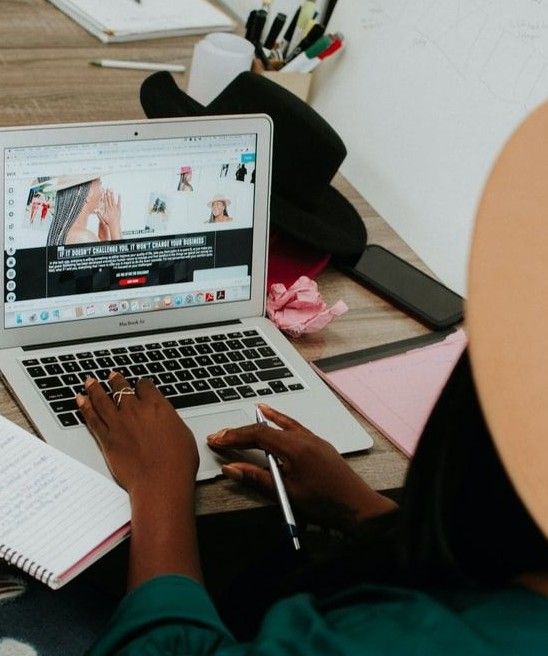 I knew the basics of growing an email list before, but I really wanted to learn strategies that would ACTIVELY grow my list.
In the first three months of implementing Desha's strategies, I MORE THAN DOUBLED MY LIST.
I'm excited to have a ROBUST email marketing plan that I can duplicate.
This program is NEXT LEVEL.
Jessica Hitchcock, Artist
I made over $1k with my first email!
I started my list with zero as I was building my candle business.

I was so excited to send my first sales email. Even with a list of just 103 people, I earned $1,145 from just that one email!

I'm also really excited to have a high open rate of 54% and a 20% click rate.

Learning so much!

Porsha Chalmers, Massage Therapist + Artisan
How long is the course + how long will it take me to complete?
If you're wondering how long it will take to work through the course, it really depends! It all comes down to how much time you're willing to invest in doing the work of building your list.
But when it comes to working through the course content...
A good rule of thumb is 2 - 3 hours per module.
How long will I have access to the course + community?
You get 3 months access to the course and to the List From Scratch community.
Are there any live calls or support as part of the course?
I love it when my clients say I'm their biggest cheerleader, and that's what I want to be for you! Your list building cheerleader. So, although this course is self-paced and self-guided, I'll be hanging out over in the List From Scratch community, ready to brainstorm, problem-solve and virtual cheers you as you nail each step of the List From Scratch program!
I'm a beginner, will you show me exactly how to get started?
Yes, this course is PERFECT for beginners! In this course I give you the exact steps to create your list from scratch through my signature process. We all start at zero ;)
Margaret Byrd
Installation Artist
YES TO INCREASED SUBSCRIBERS!
I've learned so much. I FEEL MORE CONFIDENT now that I understand the STRATEGY + THE TECH of HOW TO GROW MY LIST and YES MY SUBSCRIBERS ARE INCREASING! I was dabbling with ConvertKit before, but now I see it's full capabilities.
Desha takes a COMPLICATED PROCESS and BREAKS IT DOWN so that it makes sense. It's manageable.


I feel like I'VE GONE PRO!
Jessica Jean Weston
Superfresh! Organic Café
I EARNED AN EXTRA $3K


I already had a healthy email list, but needed support, accountability, and strategy so that I could take full advantage of it. Within the first couple of months I earned nearly $3,000 IN SALES FROM NEW EMAIL CAMPAIGNS.

I've learned so many amazing tools, am sending emails with more ease / regularity, and LOVING IT instead of feeling like it's another chore or a techy headache. I can't wait to create new digital courses to provide value to my ideal clients while earning a passive income.

Definitely WORTH THE INVESTMENT!
Faith Evans-Sills
Abstract Painter
BEYOND MY EXPECTATIONS!
I already had several thousand people on my list, but I joined Desha to learn how to AUTOMATE EMAILS and DRIVE TARGETED TRAFFIC to my online courses so I could further grow my PASSIVE INCOME STREAMS.

I didn't realize I'd learn so much more than that! I've loved learning all the ways to interact with my audience especially the free offerings & challenges which have been so fun and really community building!

As of right now my email list has grown by 700 NEW PEOPLE ALREADY!
Take my money, Desha
A proven step-by-step blueprint on exactly how to grow your email list.
Created with